SBÄM Fest in Linz/Austria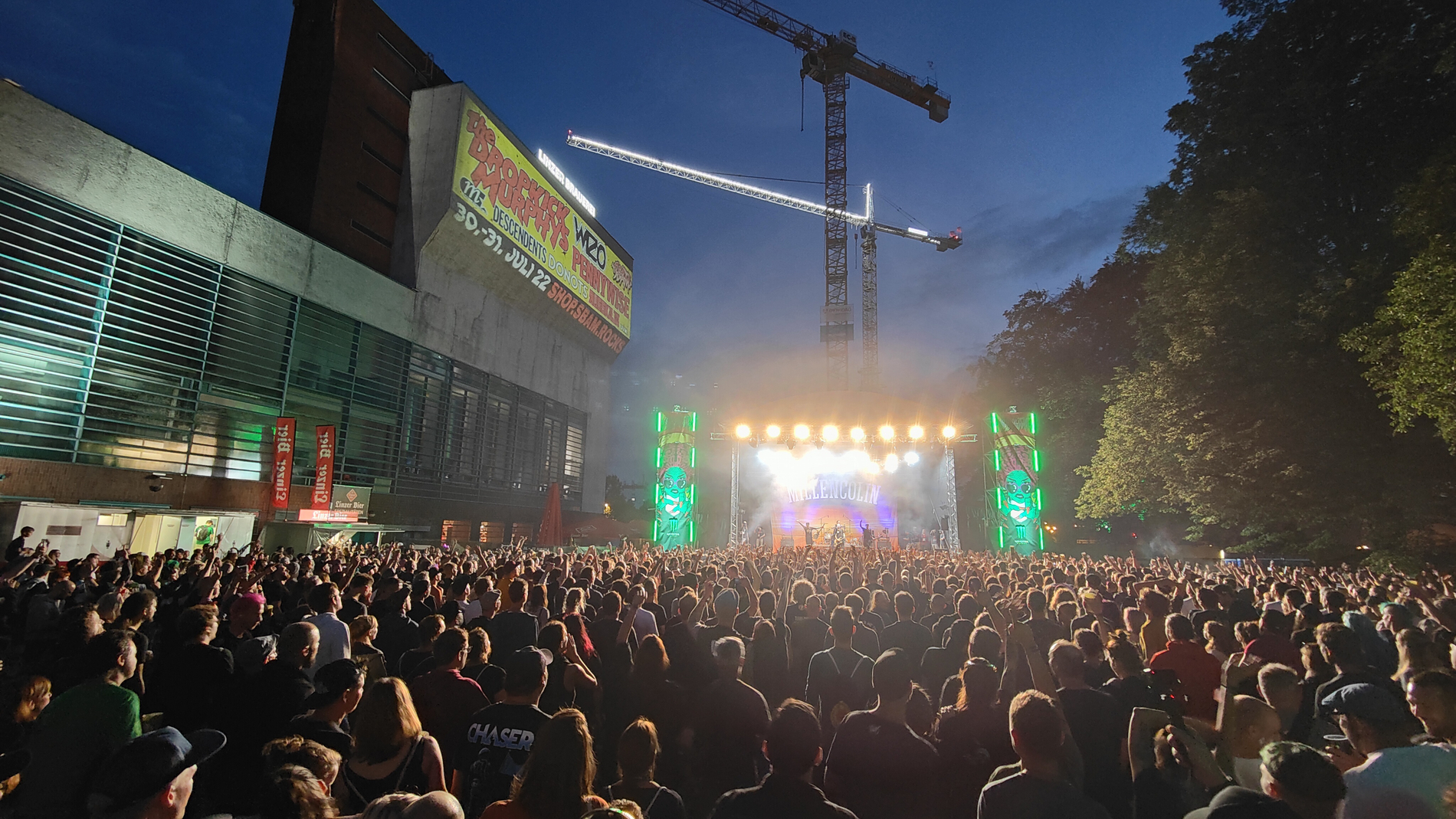 In July 2022, the fourth edition of the SBÄM Fest took place at the Tabakfabrik in Linz. The clear goal was to take the SBÄM Fest to the next level and to set a big cultural sign of life that would reach far beyond the city limits of Linz. There was action on two large stages: A large outdoor stage for around 5000 visitors and a smaller indoor stage for around 1000 fans. Besides the phenomenal line-up, the visitors got even more: Grandiose side-actions provided unforgettable festival moments and made SBÄM Fest 4 the perfect meeting point for the European punk scene and everyone who wanted to be there!
The Galo Linearray from K.M.E. was used as the main sound system. Twelve Elements G10 per side and sixteen GB 218 high power subwoofers made the place shake. 10 Elements QL 906 provided as nerfill the first rows. MCX 12 and MCX 15, depending on the requirements, were used for monitoring. Furthermore, a stack QF 5045 V2 with QLB 215 subwoofers as sidefill provided the right fundamental tone on stage. All speakers were driven by DA 428 and DA 230 digital system amplifiers.
Technical support for the system was provided by our partner pushArt from Linz. Many thanks at this point!