Völkerball
Halle 45 / Mainz / Germany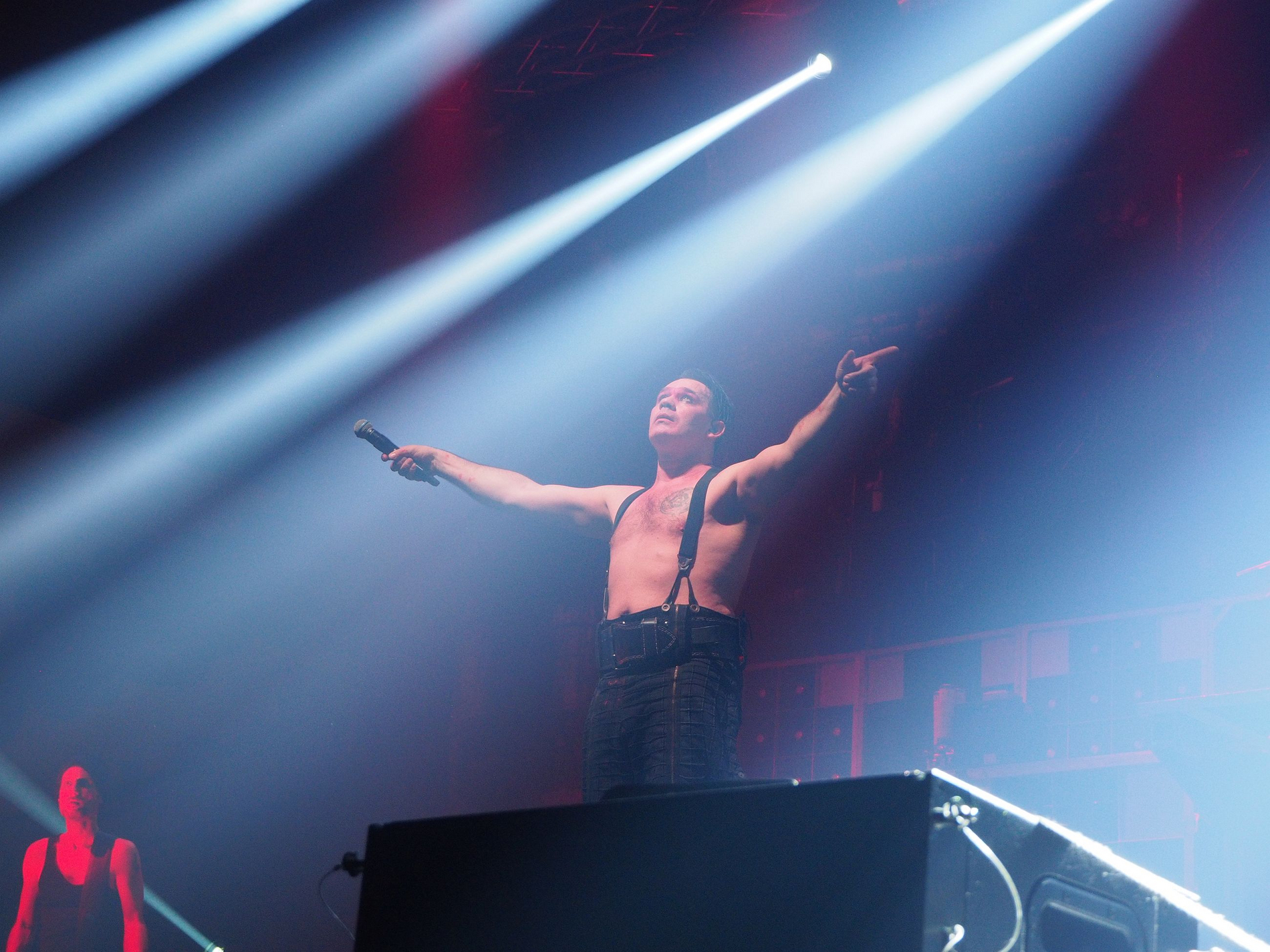 The Rammstein Tribute Band Völkerball presented their breathtaking show with a PA system from K.M.E. on 28. and 29.02.2020 in the former wagon factory HALLE 45 in Mainz.
Völkerball started in 2008 with their vision to bring the sound and the elemental atmosphere of a Rammstein show to the stage. This journey should last until today and will not end for a long time. The sold-out shows could enthuse the fans and delight them with a crystal clear sound.
With its 170-year history, HALLE 45 is one of the historically most important industrial monuments in the Rhine-Main region. The authentic brick façade and the restored industrial charm combine with state-of-the-art event technology and a wonderful ambience. With the help of six historic and reconditioned crane tracks, the 4,365 sqm event area can be used for a wide range of events.
For the show eight Galo G 10 linear array elements were used on each side, which covered the complete area of 60 x 25 m homogeneously and with very high sound pressure. Twelve Galo GB 218, arranged in six stacks of two configured as bassarc, were available for the low end. In the near field, six Pano QL 906 tops were used, distributed over the bass stacks.
The K.M.E. loudspeakers were driven by DA 230 (linear array) and DA 428 (nearfill) system amplifiers. The subwoofers were powered by three NA 480 networked amplifier.
The event was realized by our partner KM-Audio Veranstaltungstechnik.