Fisco-Systems for new "SchlossArena" in Auerbach/Germany
Fisco IPS 12 provide excellent speech intelligibility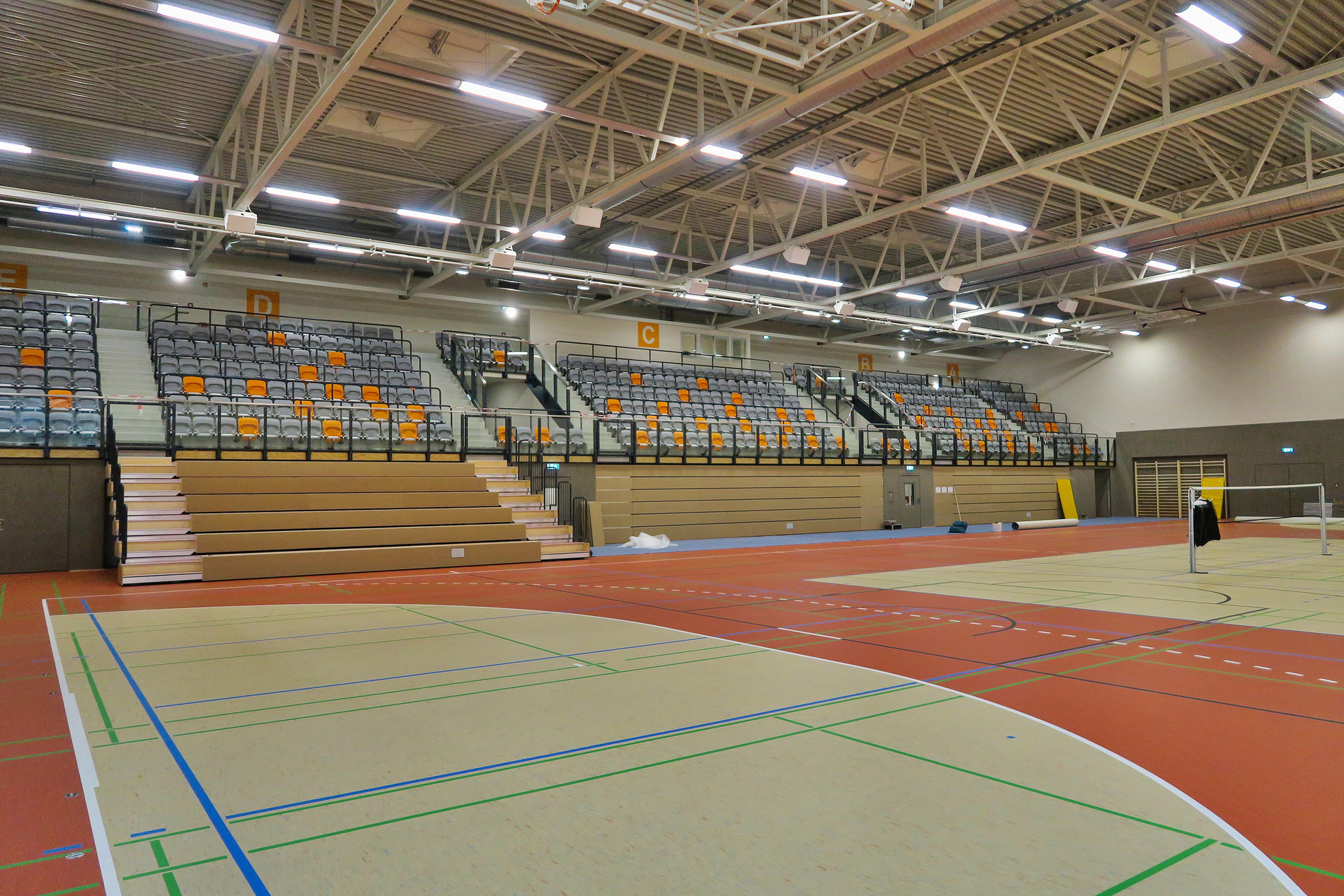 In the newly built multi-field hall of Auerbach/Germany a Fisco prosound system is installed.
The room acoustics concept for the sports center was created in advance by a planning office. With this step a perfect integration of the sound components could be made. The goal was a zone sonication with a high speech transmission index (STI) of 0.8 and excellent music reproduction. Furthermore, the architectural integration should be as inconspicuous as possible and correspond to the modern style of the hall.
Sixteen Fisco IPS 12 installation loudspeakers in white color were the perfect choice to meet these requirements. This loudspeaker has an extraordinary fullrange capability at a high SPL. Also the challenge with a very high background noise level to have sufficient assertiveness with music reproduction is guaranteed with this sound concept. With the mounting brackets integrated in the loudspeaker box and U-frames the installation was really easy. The transversely mounted IPS 12 with rotating horn were aligned and calibrated on the movable platform. The ball-certified IPS 12 integrates seamlessly and inconspicuously into the hall roof construction. For amplification system amplifiers DA 428 are used. The system is controlled via recessed wall panels.
Mr. Knut Kirsten, responsible of the city Auerbach:
"Many thanks to KME for the great system that sets new standards for the sound systems of sports halls." In my opinion, the multi-field hall in Auerbach has by far the best sound system in Southwest Saxony. High-tech Made in Vogtland!"
The project was implemented by R&C Elektronik. www.rc-service.de