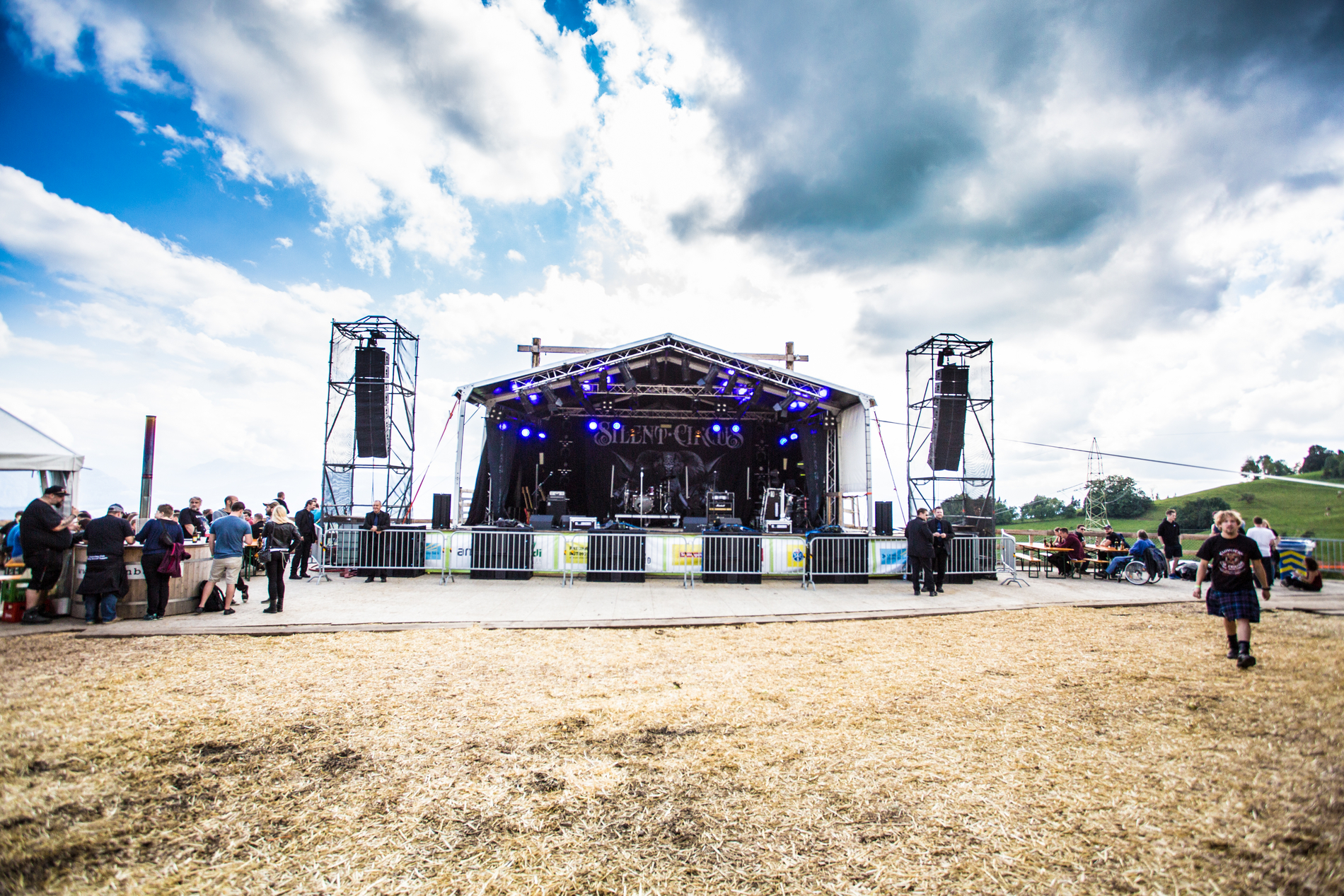 At the Alpenfestival the guests could experience very different event formats. There were cinema broadcasts, rock & pop concerts as well as the popular "Alpencomedy". There were very differnet demands for the audio system. The basic setup, which was used for the "Alpencomedy" and the cinema broadcast, consisted of the PANO hybrid system QF 5045 V2 and the subwoofers QLB 215, and for monitoring MCX 10. All sound zones were networked via a Dante Audiomatrix and the K.M.E. system amplifiers DA 428 & DA 230 were controlled remotly.
The following zones were set up:
Restaurant PA (4x VLX 8, 1x VB 15 at 1x DA 428)
Main PA (2x QH 5045 V2, 2x GB 218 at 2x DA 230)
Delay/tent sound (4x VLX 8 at 1x DA 428)
The audio matrix was a TF rack networked via the AGORA Ghost G2 network switches. As a concert system for the Metal Night with Eluveite and the hit parade with Beatrice Egli the GALO Line Array with 8x G10 elements each with 12x GB 218 subwoofers was used.
The project was realized by crealine audio systems. www.crealine.net
Information about the festival: www.alpenkino.ch