Kingdom of Bhutan puts its trust in K.M.E.
public institutions and national holiday parade use speaker systems from Germany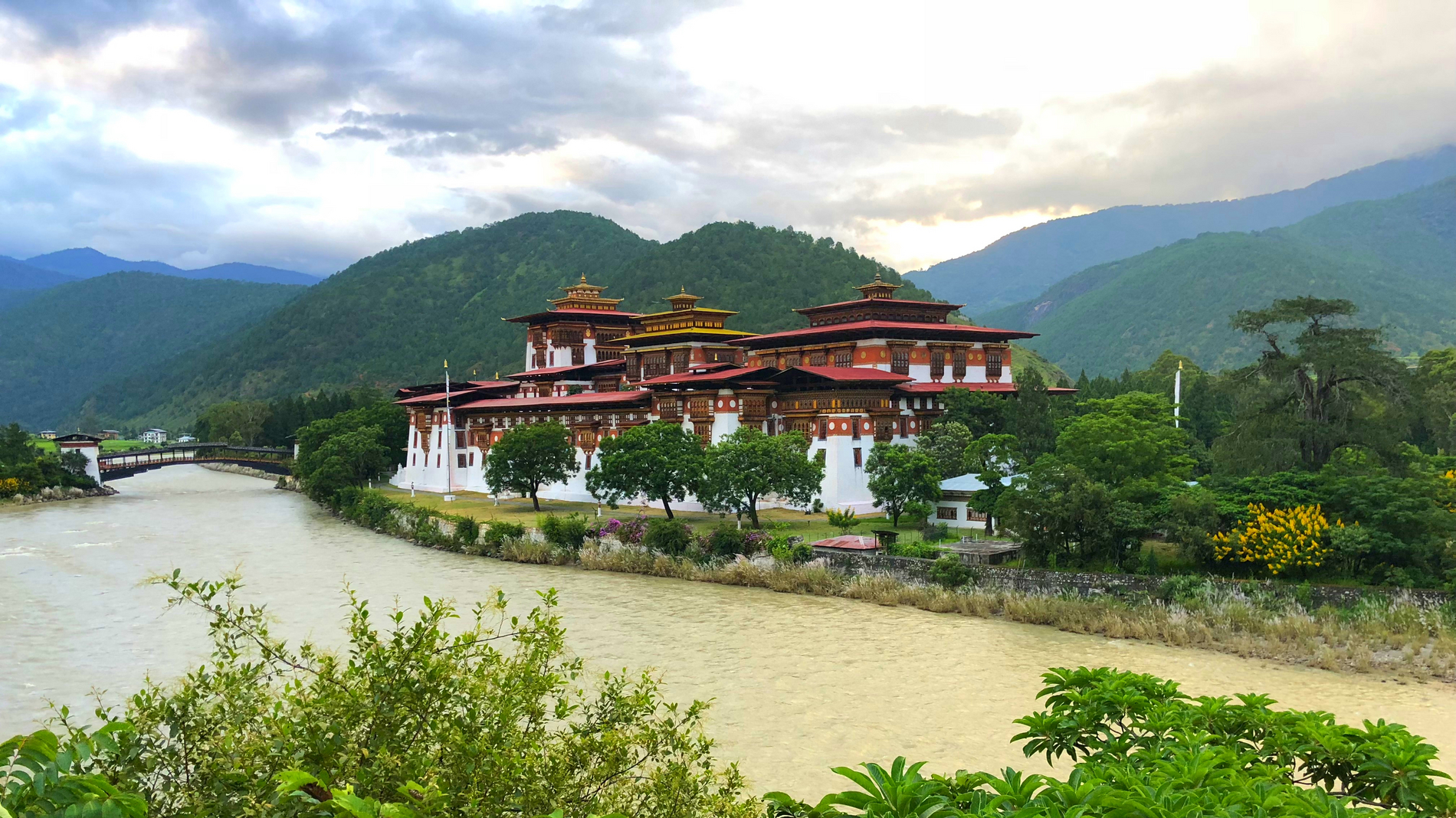 For about one year K.M.E. products are in use and available in the Kingdom of Bhutan. Several installation projects as well as the equipment for the official celebration of the national holiday have set a starting point for this last year.
Bhutan is a state in southern Asia with a rich history. Large parts of the country are above 2,000 m in the Himalayas and has an area of 38,394 km ², about the size of Switzerland. The culture is shaped by the Buddhist faith and that is noticeable in every area of life. Traditional architecture, as an expression of Bhutan's culture, is also determined by religion. Every architectural feature has its own religious significance.
Last year, the Punakha Dzong, a Buddhist monastic castle, was equipped with sound systems. A dzong is nowadays the administrative as well as social center of a district. For events in the Great Temple Room, the people in charge installed several ICS 5 from the Fisco series. A special feature here is the integration of the sound components into the historical building infrastructure. Here, the small and powerful ICS 5 can show its strengths. ICS 4 is used in the conference rooms of the temple complex. The sound of religious festivities in the courtyard is realized with the hybrid loudspeakers QF 5045.
On December 17, 2018, the festivities for the national day in Samtse took place. The approximately 30,000 visitors to this event on a large-scale sports complex were provided sound with several double clusters QH 5045 from the Pano series by K.M.E.. For the monitoring the multipurpose loudspeaker VLX 8 was used. A high speech intelligibility as well as comprehensive sound for the entire area were the task which could be implemented very successfully.
Cooperation with local technicians of Bhutan Telecom Ltd. and our partner Bhutan Sound & Light in the implementation of this project was excellent and very advantageous for all involved.