Rag'n'Bone Man in Verona
Blues and Soul with Pano line array at the Teatro Romano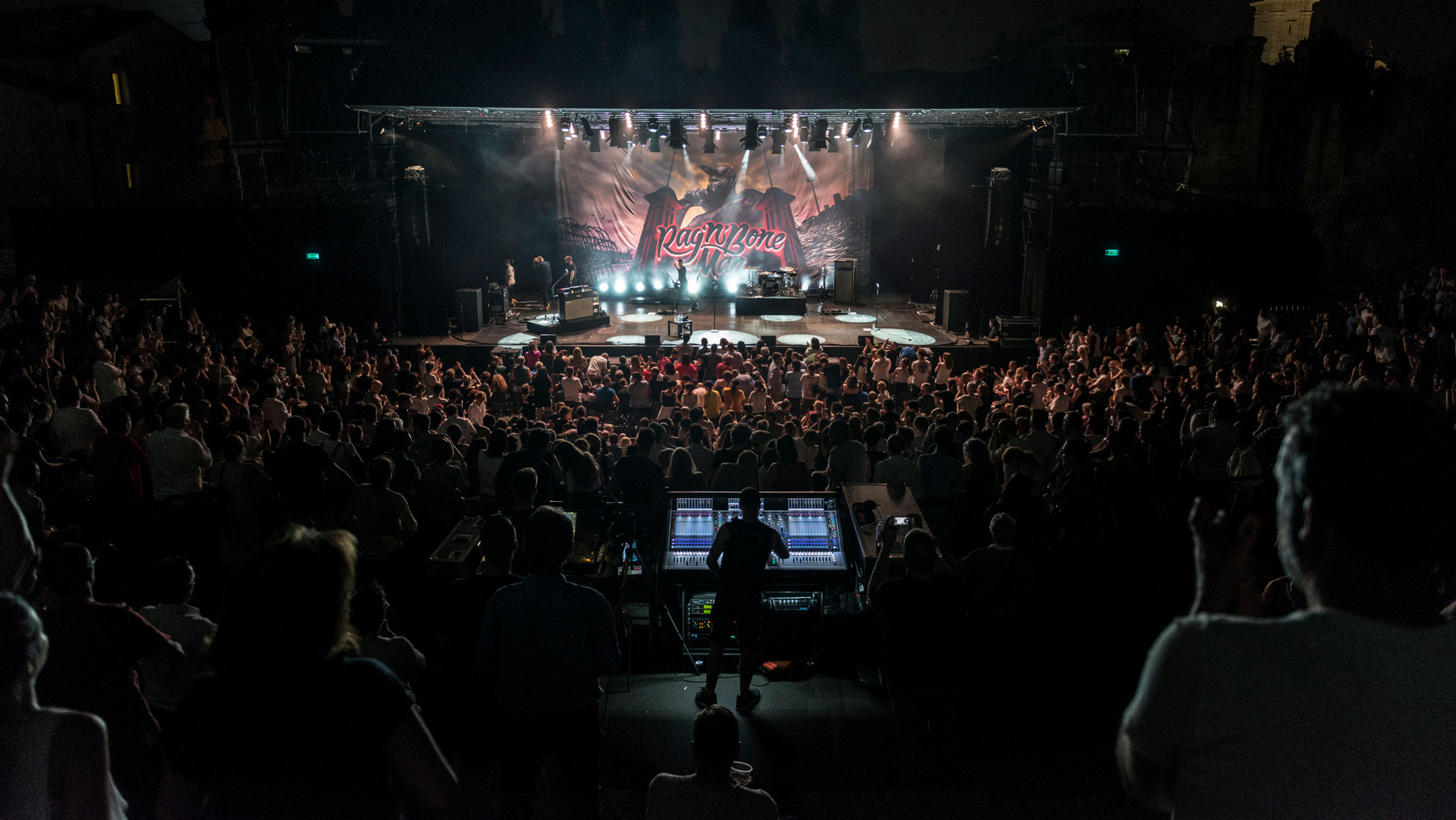 The perfect setting for 3,500 people was set, a lazy summer evening together with the magnificent view of the Teatro Romano.
The ME Quattro Show Service team was responsible for the sound reinforcement. After preliminary planning with the simulation program EASE FOCUS 3, Emanuele Mazzi decided to set up the Pano linear array consisting of 2x 8 QL 906 with 2x QL 1215 as downfill for the near field coverage. The subwoofer array consisted of the compact QLB 215 along with QBSL Sublow's.

Last but not least, British sound engineers praised the successful sound engineering. The uniformity and the fidelity of the Pano Line Array convinced.