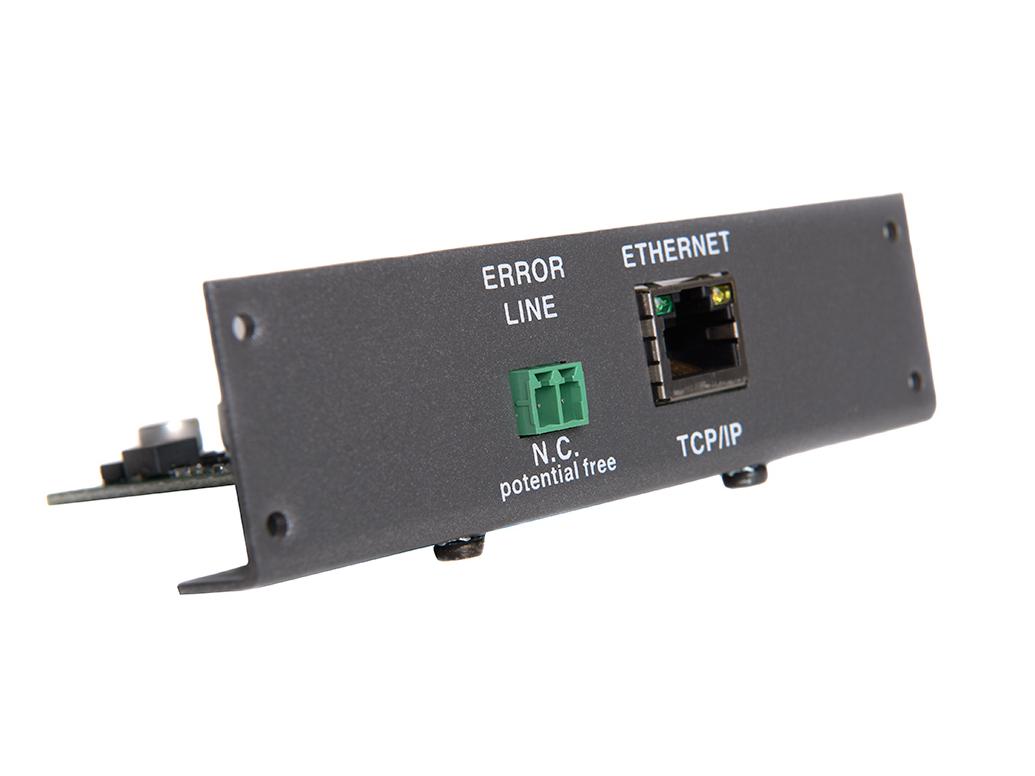 The Ethernet module is inserted in the device instead of the standard RSNC module (RS232 and signal contact) and works in the DA428 and DA230 power amplifiers. It provides a 100 MBit standard Ethernet connection to the outside, while the potential-free NC signaling contact is also available for loop monitoring, especially used in fixed installations.
In general, virtually all device and non-locked preset parameters can be remotely controlled or monitored using the module. Essential parameters such as PEQs, crossovers and level meters are also displayed graphically.
This can be done platform-independent with any web browser (PC, tablet or smartphone) and offers maximum browser compatibility, especially with mobile devices. It can be also used for remote maintenance of systems in fixed installations.
Integration into existing networks is easy - you can use either manual IP settings or a DHCP. The module is found or addressed by IP address or DNS name. Multiple devices can be addressed easily by using the favorite menu in the web browser.
optional module for remote control of DA230 and DA428 amplifiers via ethernet
no software required – controlling device and preset parameters via web browser (PC, Tablet, Smartphone, etc.)
integrated K.M.E. preset library
fast configurator tool for creating individual presets with channel strips from the K.M.E. speaker library
In use / reference projects
This product is used in these reference projects: